Peptide Science at the Summit
APS Symposium 2021 – Whistler, BC
American Peptide Society
Member News and Research
Improved Thiol Protection
Photoremovable caging groups are useful for biological applications because the deprotection process can be initiated by illumination with light without the necessity of adding additional reagents...
Read More…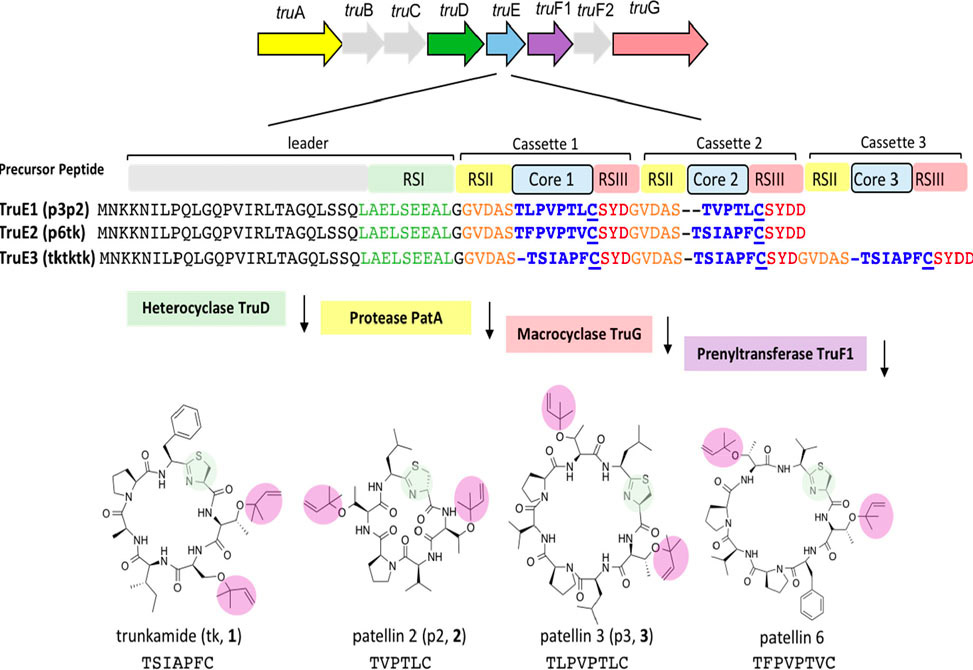 Roads to Rome
Ribosomally synthesized and post-translationally modified peptides, RiPPs, are ubiquitous natural products. Bioactive RiPPs are produced from a precursor...
Read More…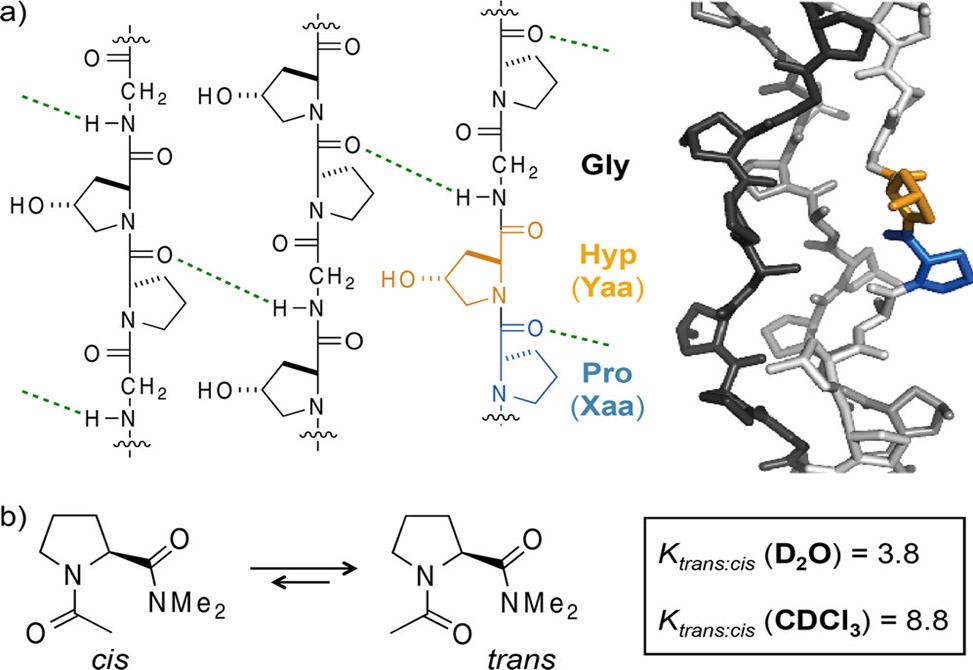 Hydrophobic Moieties
Trans amide bonds and fast cis–trans isomerization of Xaa-Pro bonds are crucial for the stability and folding rate of collagen, the most abundant protein in mammals...
Read More…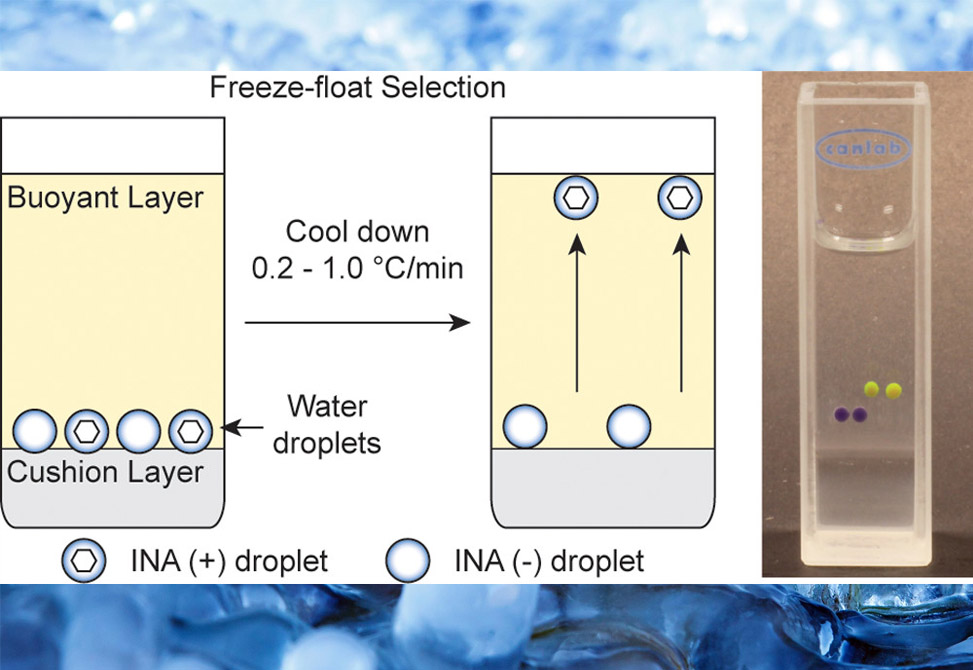 Ice Nucleators
In a manuscript published in Langmuir, Yuki Kamijo and Ratmir Derda from the, University of Alberta, describe a screening system that employs the difference...
Read More…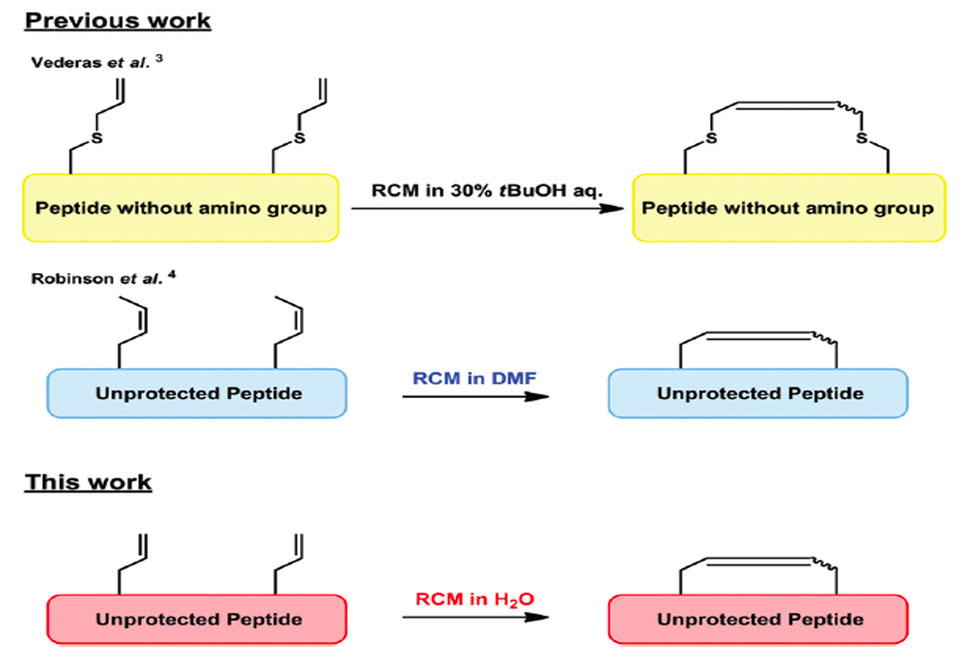 Unprotected Peptides
Ring-closing metathesis, RCM, is an attractive reaction for the preparation of artificially designed peptides. Until now, RCM has been used for fully or partially protected...
Read More…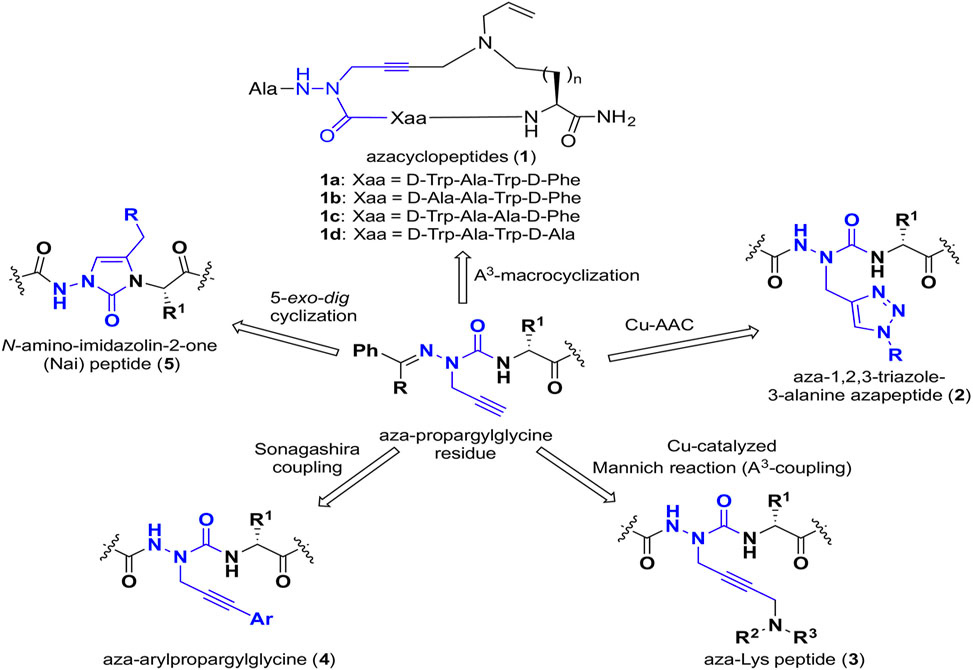 Azapeptide Libraries
Aza‐propargylglycine, azaPra, peptides are branching points for the synthesis of azapeptide libraries. Researchers in the Lubell Lab, published in...
Read More…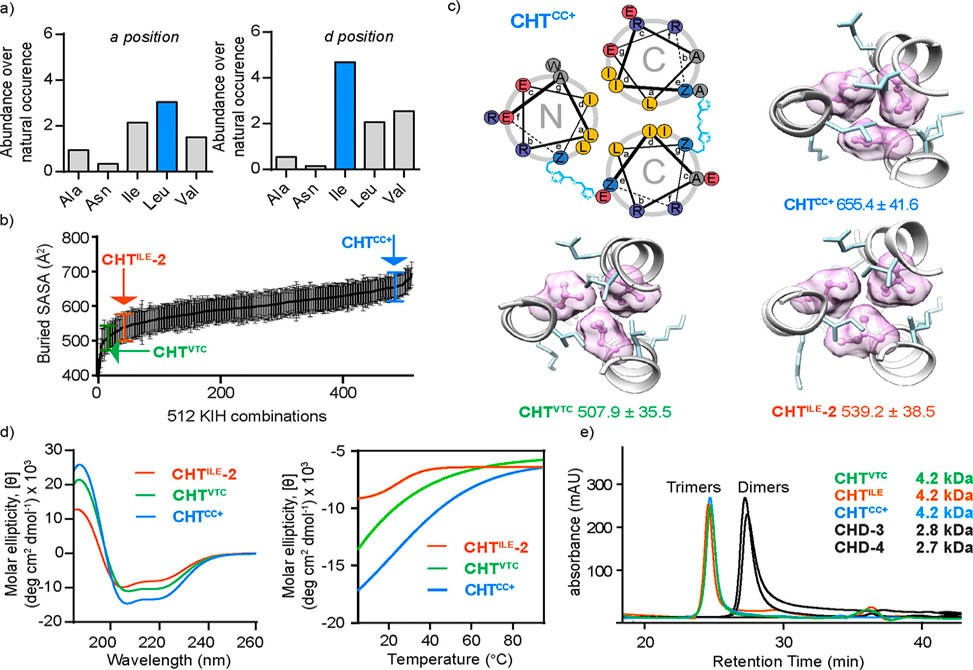 Short Peptides
Helical secondary and tertiary motifs are commonly observed as binding epitopes in natural and engineered protein scaffolds. While several strategies...
Read More…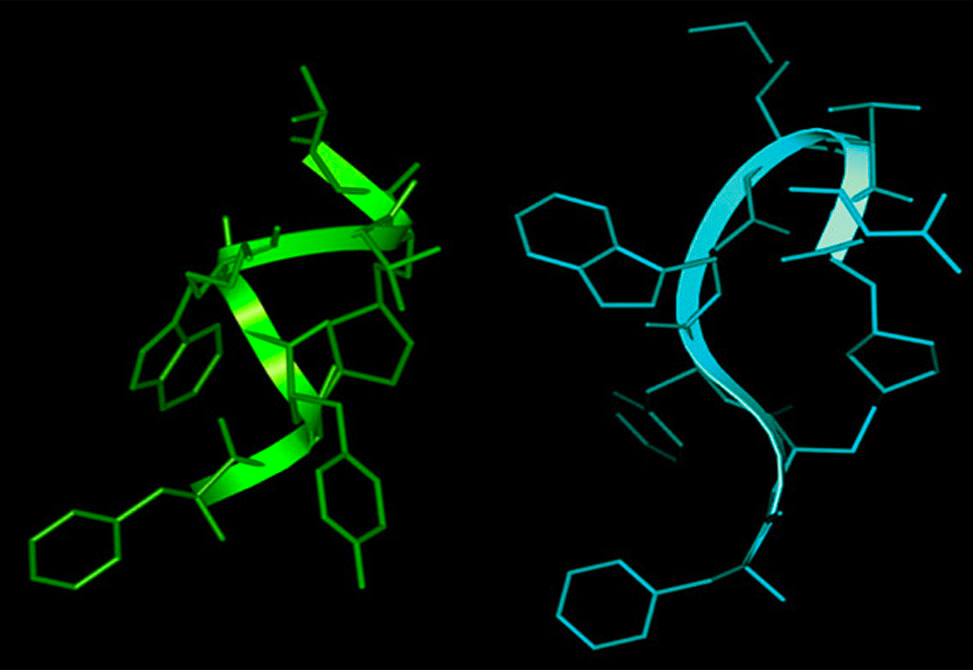 Octreotide Analogs
Somatostatin, SS, is a cyclic tetradecapeptide able to inhibit the release of growth hormone, GH, mainly through the binding to two G‐protein coupled...
Read More…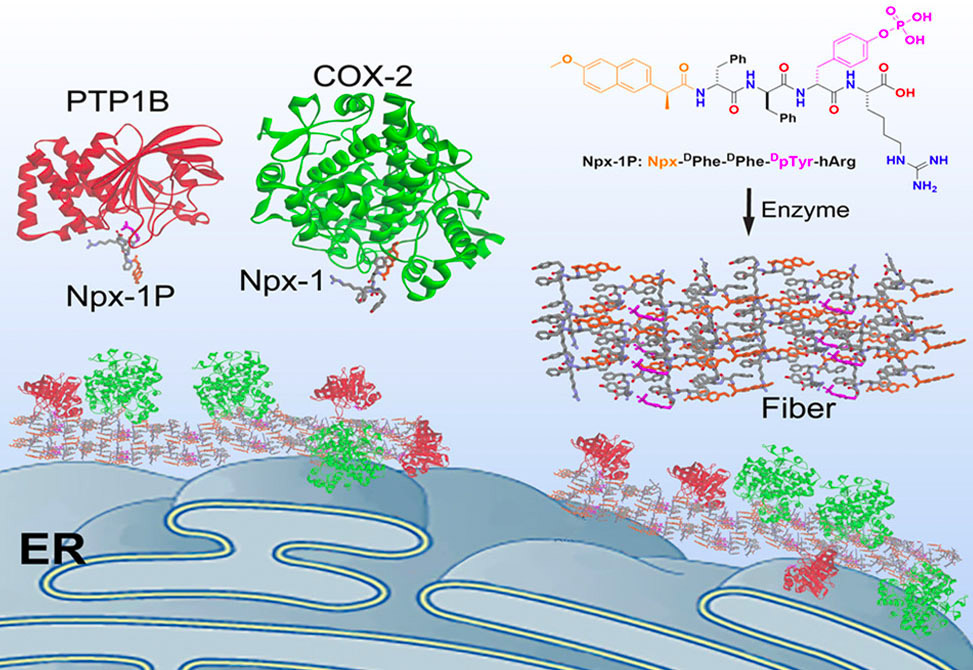 Enzyme Sequestration
Liquid-like droplets of biomacromolecules are emerging as a fundamental mechanism of cellular signaling, but designing synthetic mimics to form such...
Read More…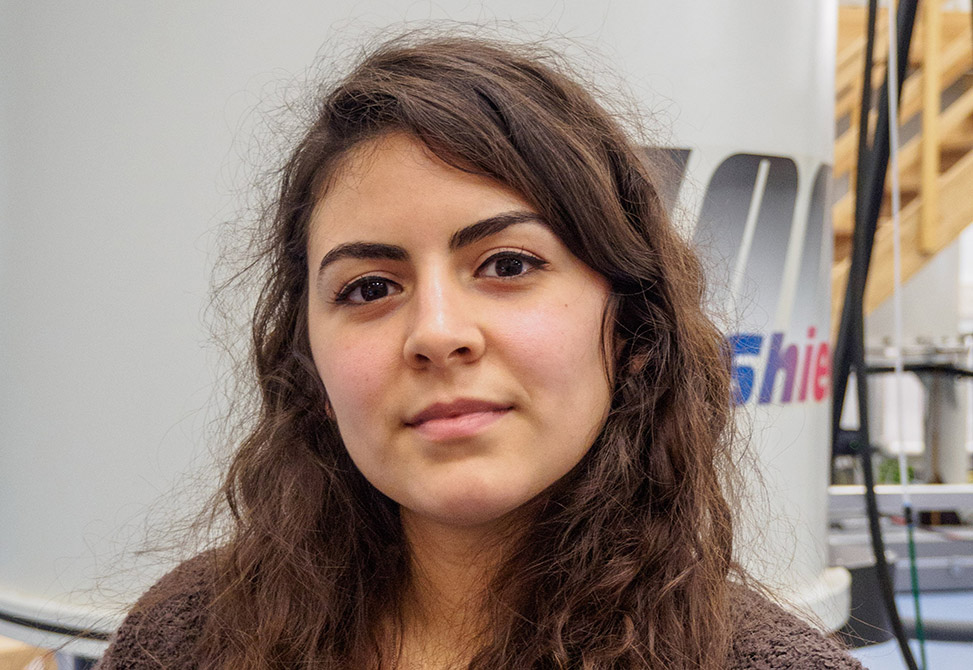 Sheherazade Jekhmane from Utrecht University is one of the winners of the 2019 Young Investigators Oral Presentations Award, presented at this year's American Peptide Society Symposium in Monterey, CA...
FREE Membership in APS is open to graduate students, professionals, and retired professionals, with an interest in peptides or a related scientific field.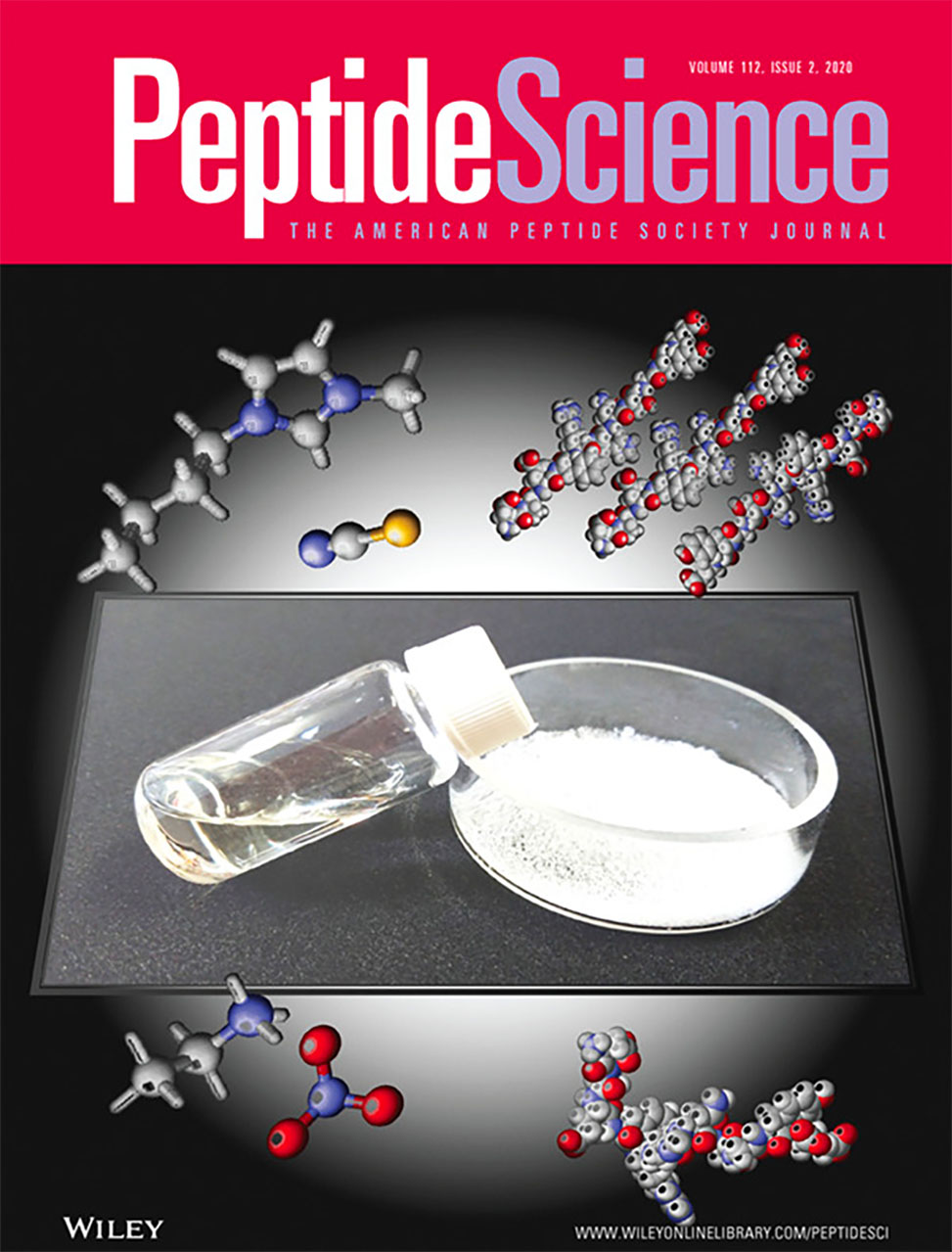 The aim of Peptide Science is to publish significant original research papers and up-to-date reviews covering the entire field of peptide research. Peptide Science provides a forum for papers covering all aspects of peptide synthesis, materials, structure and bioactivity, including the use of peptides in exploring protein functions and protein-protein interactions.